Tuesday, October 31, 2006
One of the Medical Records courier drivers dressed up for Halloween today...this guy is a total crack-up. A couple of years ago he came dressed like Richard Simmons, last year he was a retired Playboy bunny, and this is his get-up this year....a baby....LOL!!!!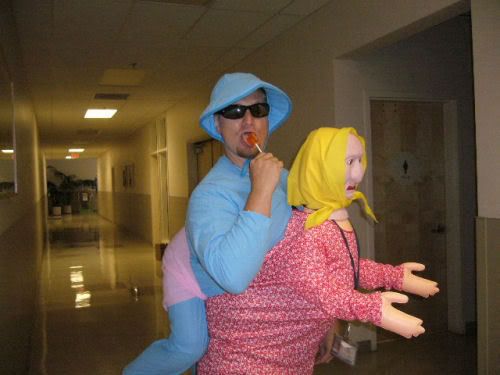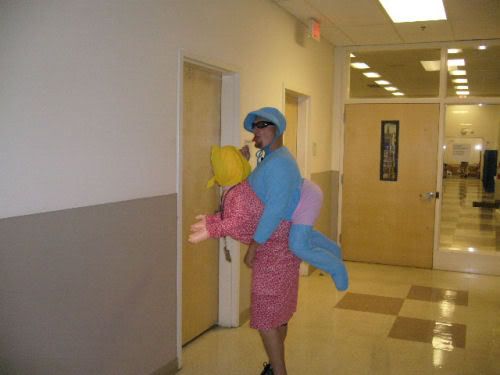 Said by Kim at 5:47 PM
(PL)|| ||

~*~*~*~*~*~*~*~*~*~
Ok ladies....now that Rhonda has pictures of Sav from her own camera to quench her thirst....LOL....I'll post a few of my Sav pics from Fresno now....more to come soon!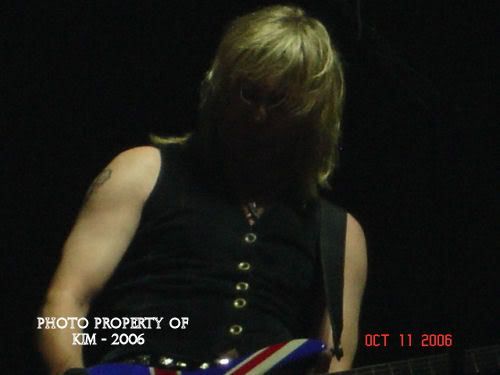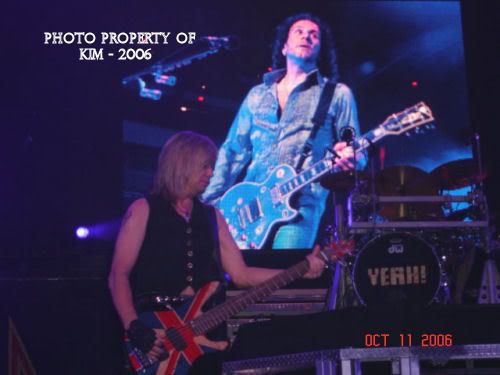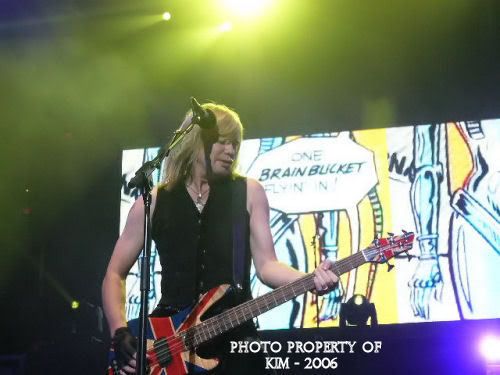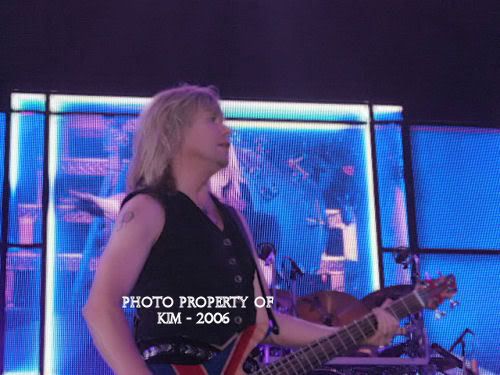 Said by Kim at 7:32 PM
(PL)|| ||

~*~*~*~*~*~*~*~*~*~
I'll get back to more Lep photos in a day or so...but I couldn't let these pass by. Our fall colors are starting to explode: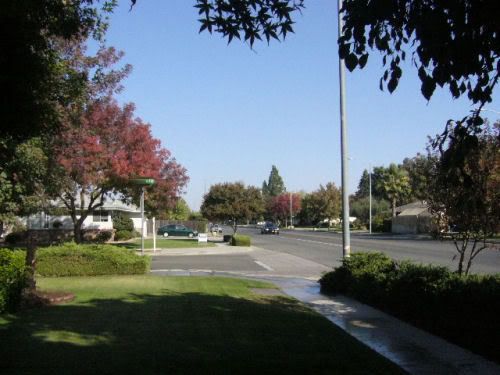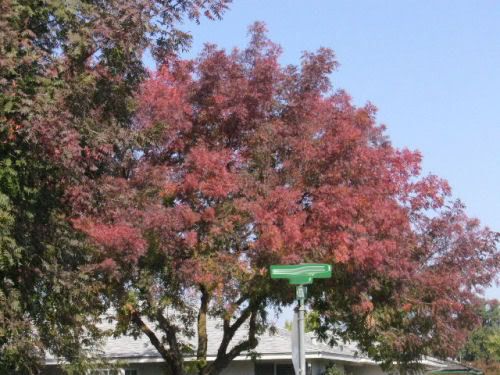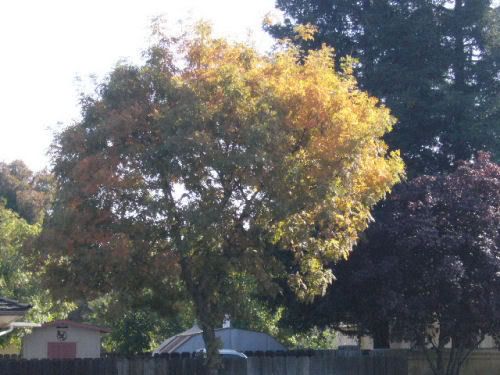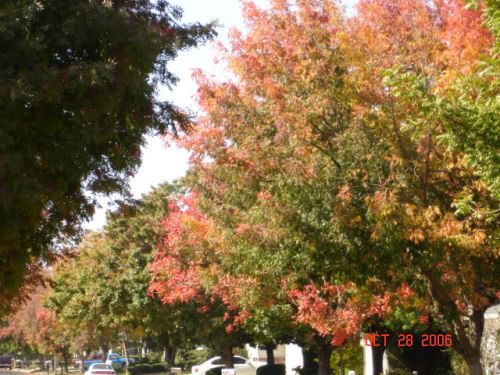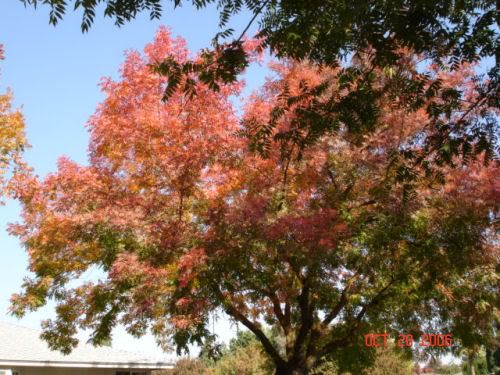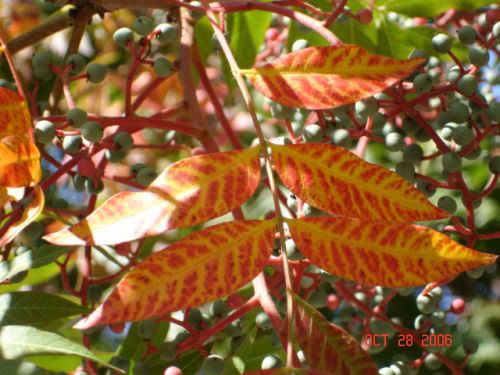 OK, OK...I'l throw you Sav ladies a bone: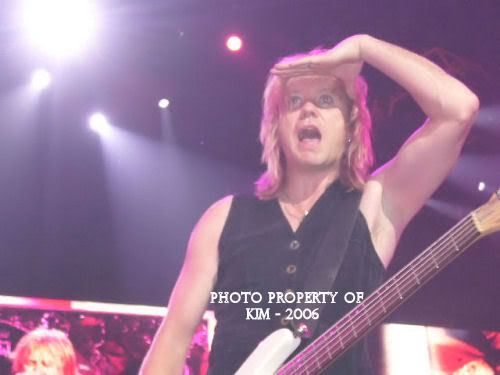 Said by Kim at 7:53 PM
(PL)|| ||

~*~*~*~*~*~*~*~*~*~
Wednesday, October 25, 2006
More Lep from Fresno: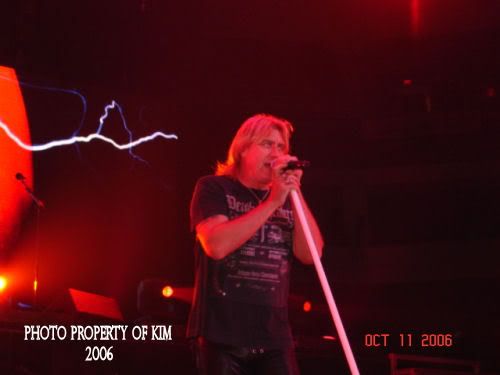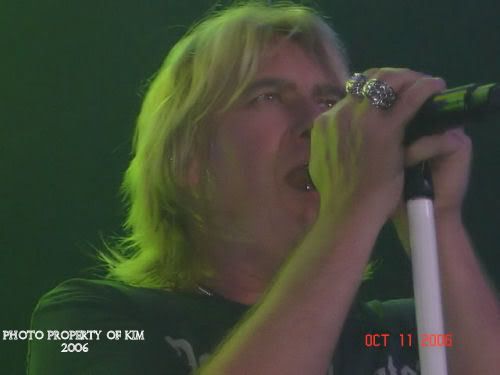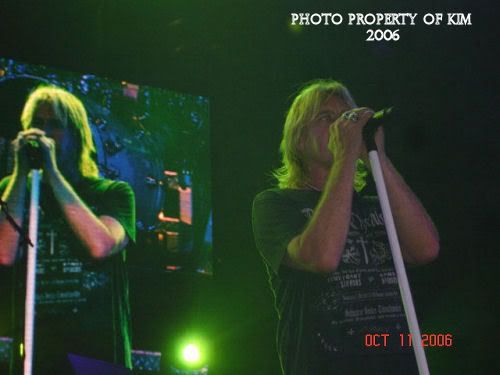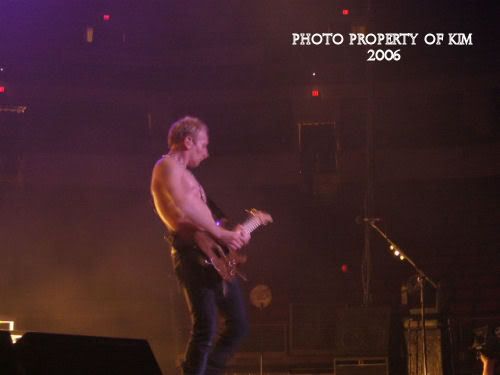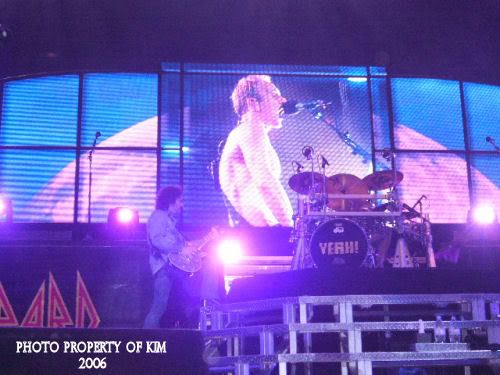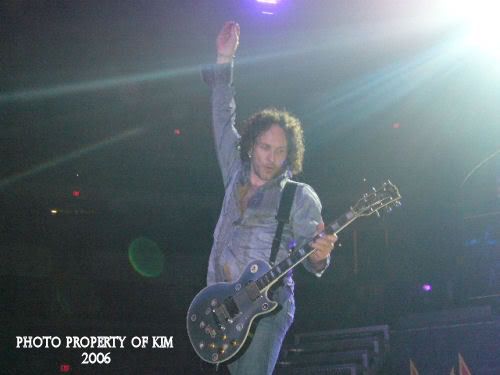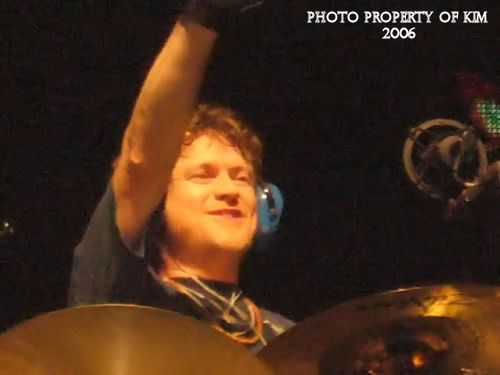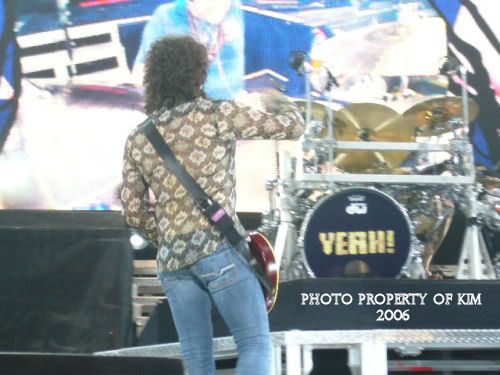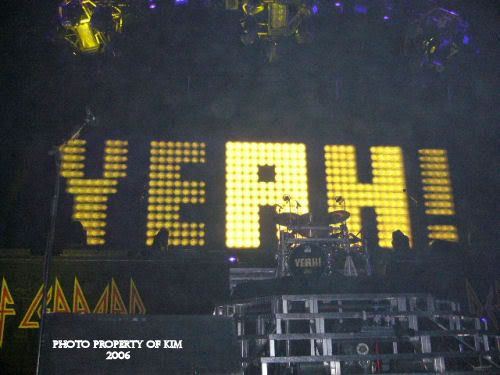 Said by Kim at 7:58 PM
(PL)|| ||

~*~*~*~*~*~*~*~*~*~
Saturday, October 21, 2006
And now, time to share the billing with some of my Journey pics:

Jeff Scott Soto - damn is he a great front man, and fine to boot!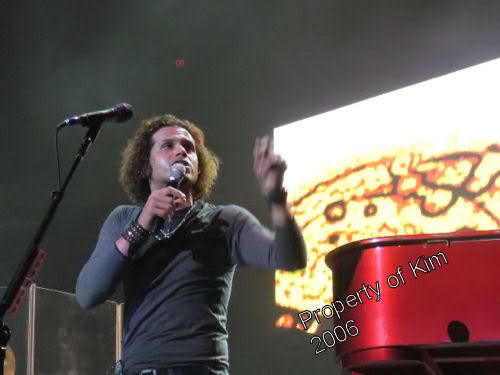 Jonathan Cain - another hottie!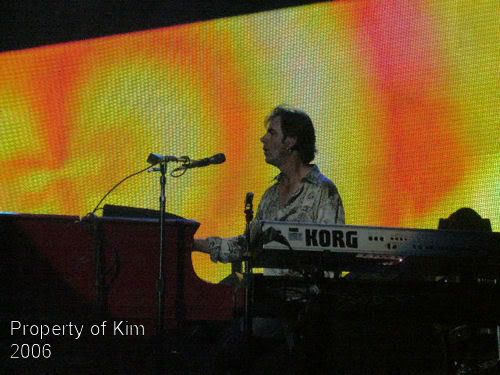 Neal Schon - stop drooling, Angela...LOL!!!: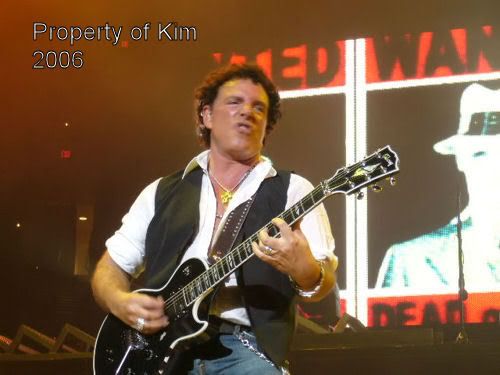 JSS/Neal: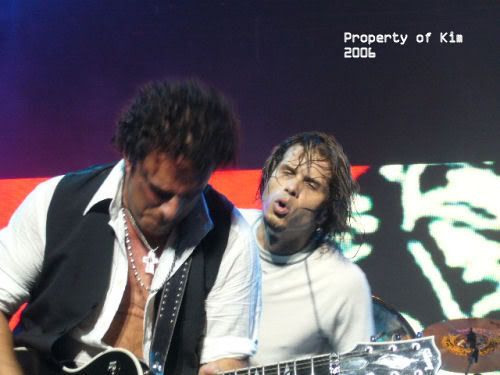 Deen Castronova: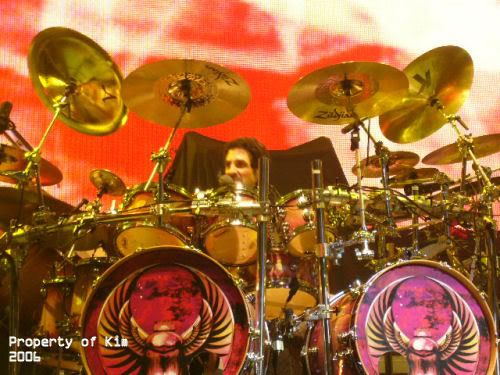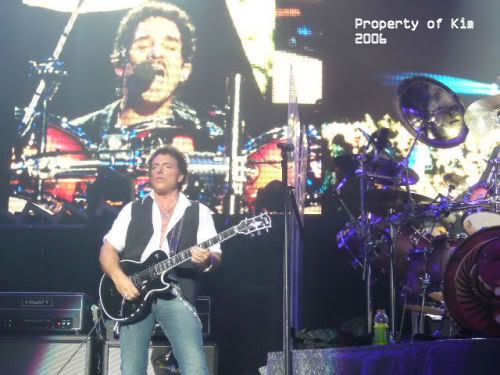 JSS/Ross Valory:



JSS, wearing a Bulldog shirt: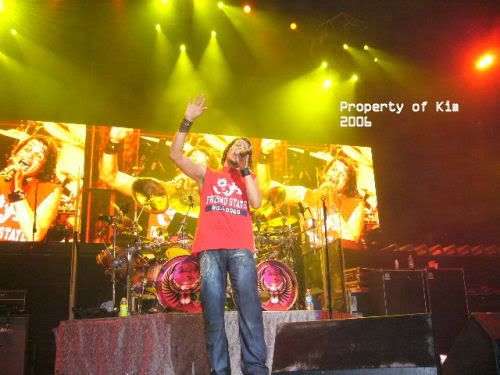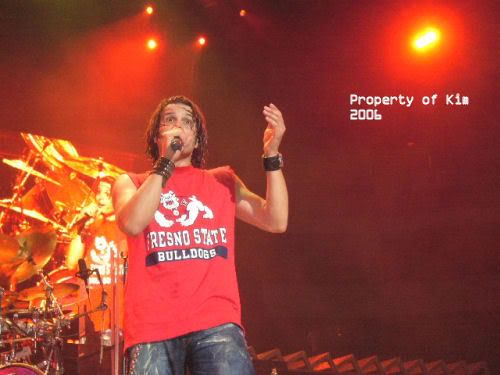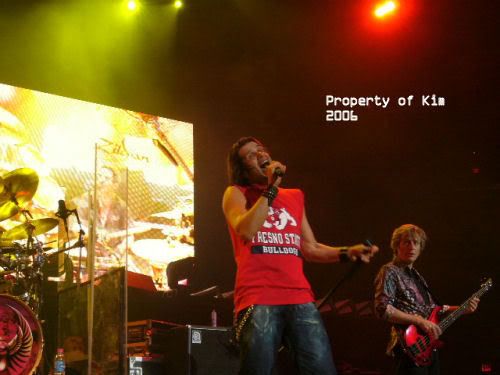 Final bow: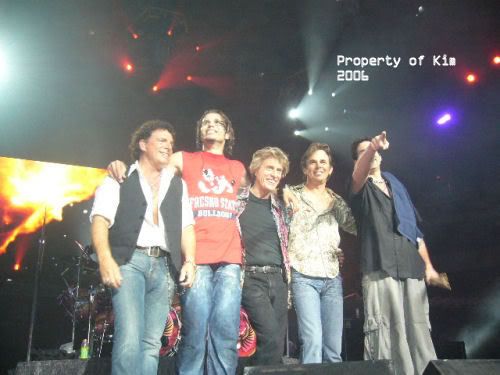 Said by Kim at 2:07 PM
(PL)|| ||

~*~*~*~*~*~*~*~*~*~
Thursday, October 19, 2006
I should have zoomed out on this shot...the pyro at the end of ROA: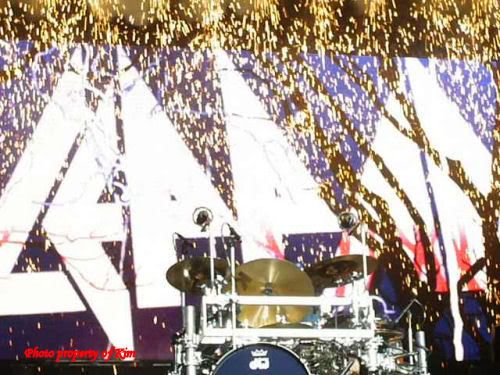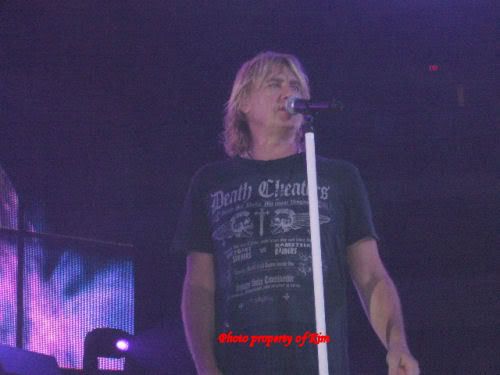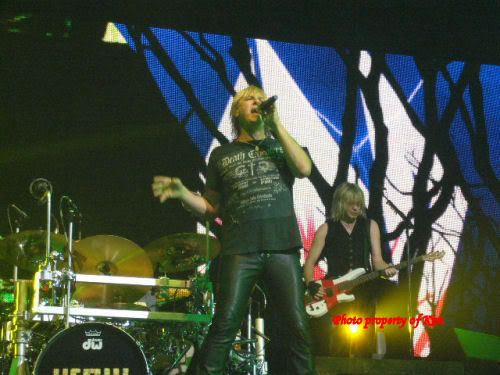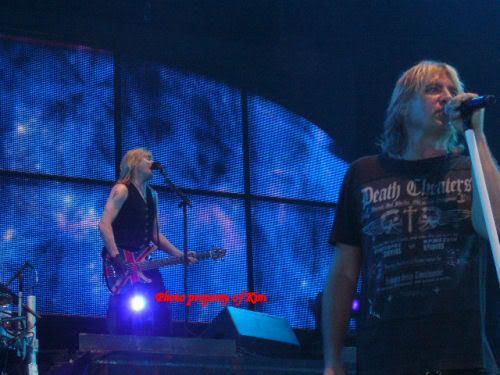 HEY....WHO LET THIS GUY IN??? LOL! Happy now, Rhonda??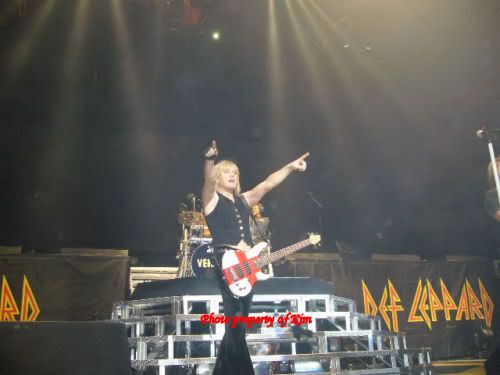 Said by Kim at 8:11 PM
(PL)|| ||

~*~*~*~*~*~*~*~*~*~
Wednesday, October 18, 2006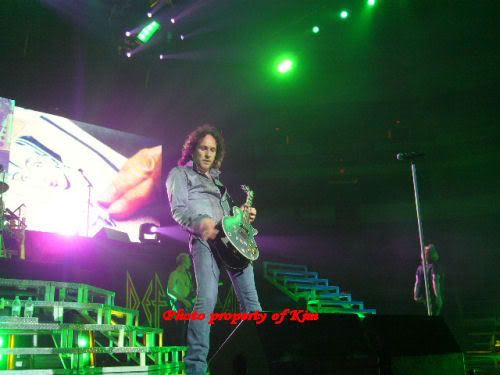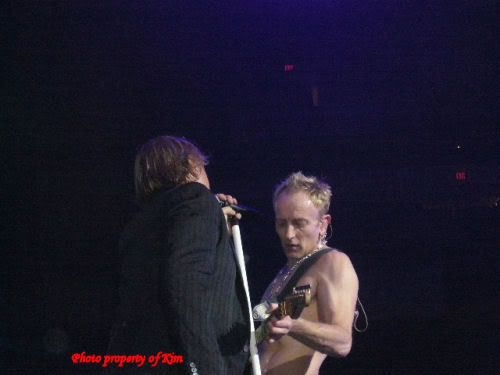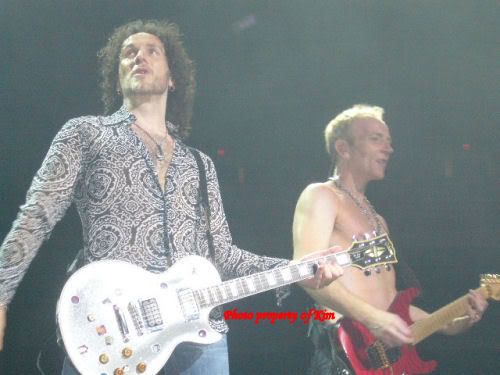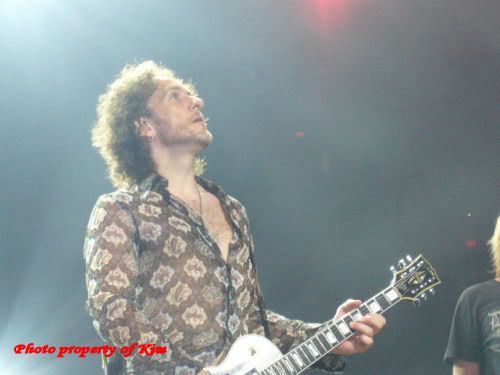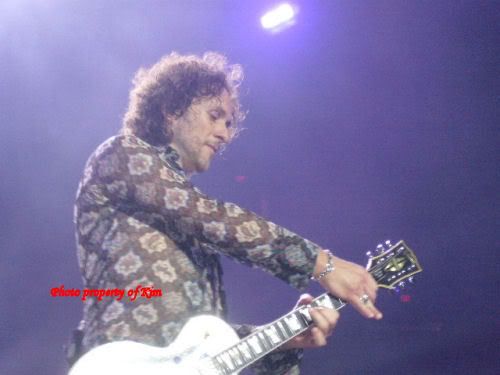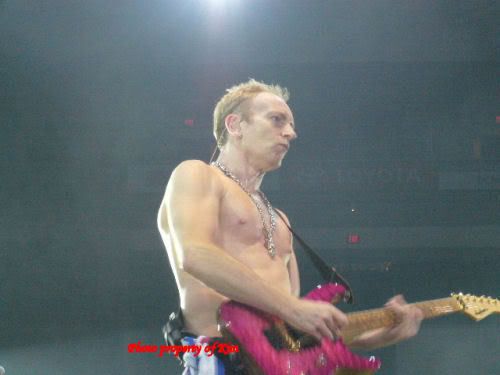 Said by Kim at 4:17 AM
(PL)|| ||

~*~*~*~*~*~*~*~*~*~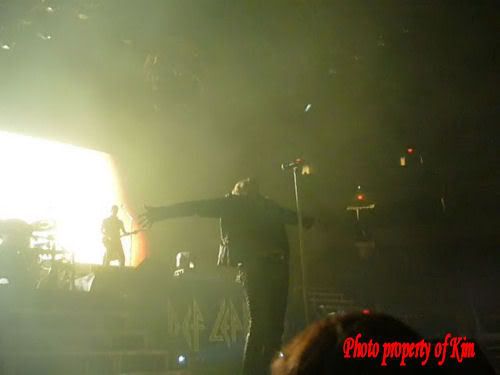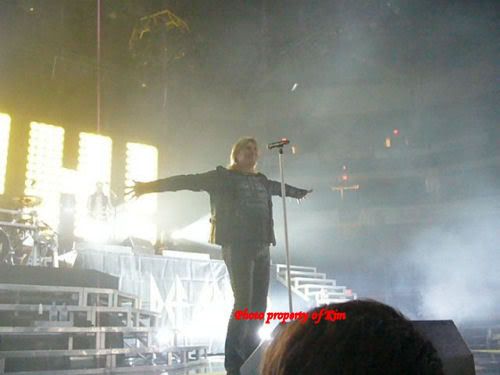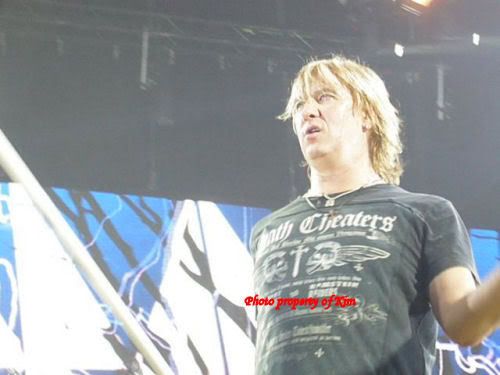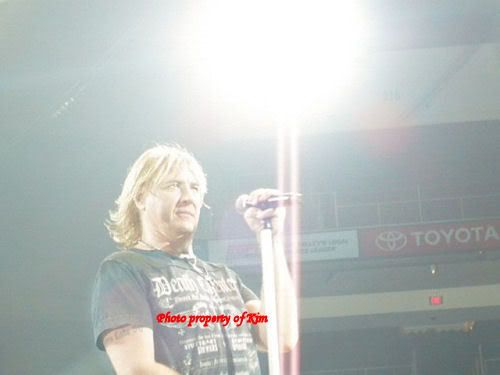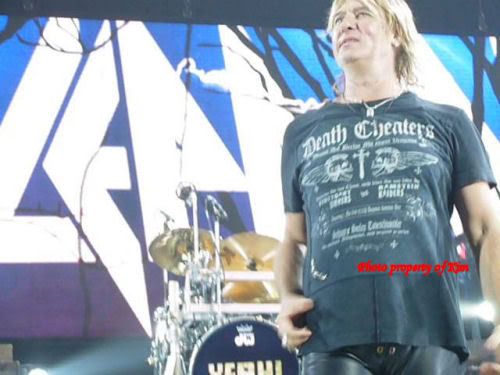 Said by Kim at 8:42 AM
(PL)|| ||

~*~*~*~*~*~*~*~*~*~