My new toy....an 80GB iPod! Yeah, I'm WAYYYYY behind the times since most everyone has one of these gadgets...and I didn't think I'd have a need for one, since we don't travel anywhere anymore...but I can use this while on my ergo walks at work, and when I want to drown out the world at home...I've already loaded it with about 6 of my CD's, and I have more to bring home from work!

I first bought a Zune player, but the damn software wasn't compatible with my computer...which isn't even 2 years old yet! So after two days of headaches and several emails to one of my good friends (you know who you are! :-) ), I took their advice and returned the piece-o-shit Zune, and got the iPod. I was going to get the 30GB player, but for 100 bucks more, I figured why not...I get an additional 50GB of storage!

Now I just need to read the owners manual that I downloaded...and I *HATE* reading instructions!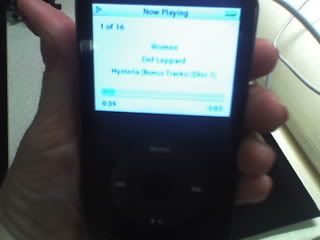 Said by Kim at 7:30 AM
(PL)|| ||

~*~*~*~*~*~*~*~*~*~
I scanned some OLD pictures from Pismo Beach...and I found a picture that I had taken of Robbin Crosby, the late Ratt guitarist during their concert here in 1986:

This is a picture of my old boyfriend's car on the beach a little while before sunset back in 1978: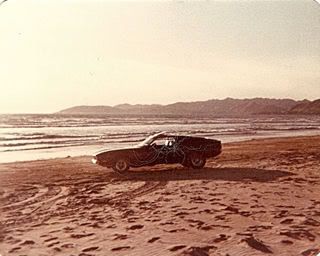 The view from the room my parents and I were in back in 1973: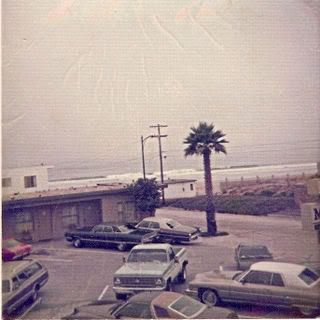 Looking north up the beach in 1974: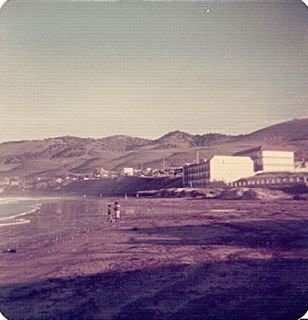 Me on the beach in 1974: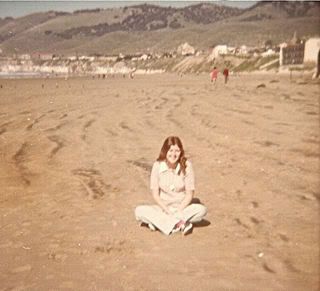 Robbin Crosby...RIP: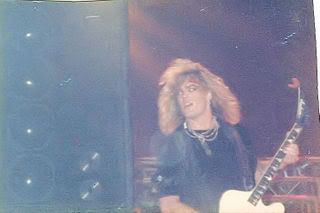 Said by Kim at 11:57 AM
(PL)|| ||

~*~*~*~*~*~*~*~*~*~
This is where I spent ALOT of time when I was growing up, because Mom had family there...Pismo Beach. God I love this place...I haven't been there since high school though. But this is where alot of Central Valley people go to escape the summer heat:

This is a webcam pointing toward the Pismo Pier...I hated walking out on the old pier when I was little...the cracks between the boards looked like HUGE cracks...and the parking lot that you see used to house the Kiddie Carnival. The building you see on the right down toward the end of the street is where the old roller skating rink was...I spent alot of evenings there when we were visiting:

Pismo Beach Hotel Webcam. Ahh, I can smell the salt air just looking at this! But boy did the air do a number on my hair back then...we're talking frizzies big time!

Here's a panoramic picture of the Pismo Beach area from one of the pages of the Pismo Beach area website, California Classics: Pismo Beach. Take a browse around the website and see how beautiful this area is.



Said by Kim at 11:18 AM
(PL)|| ||

~*~*~*~*~*~*~*~*~*~
Just a few pictures from today of the flowers in the yard...and a couple of lucky shots of a small butterfly on one of the flowers: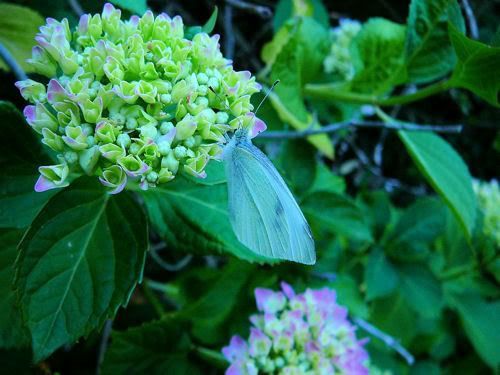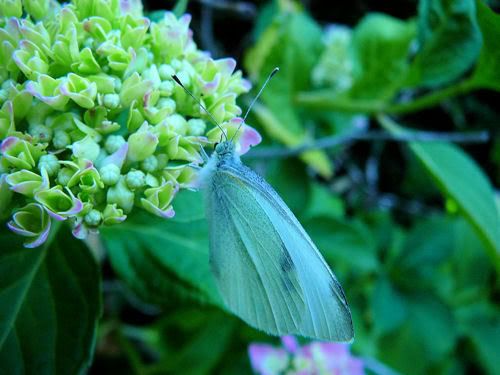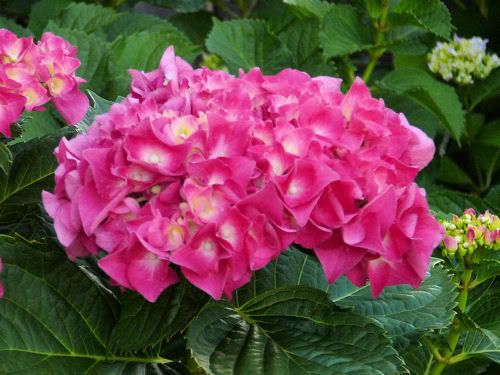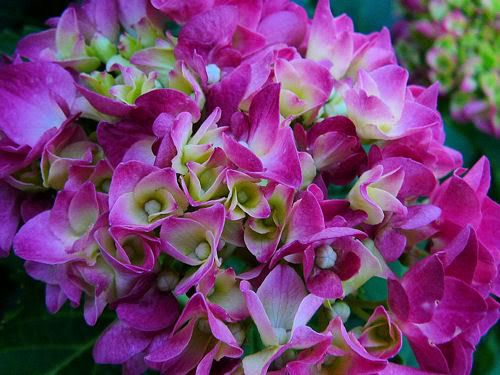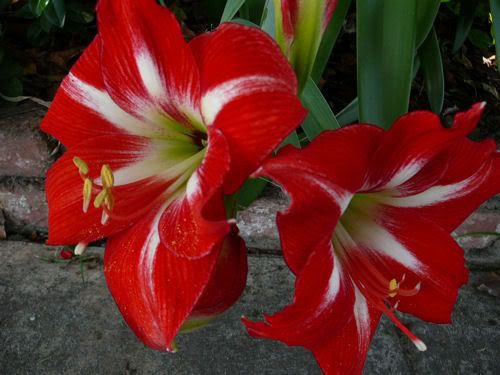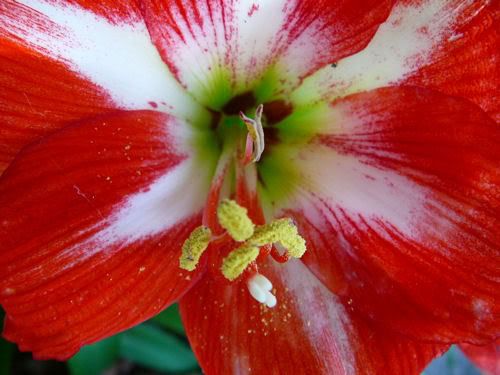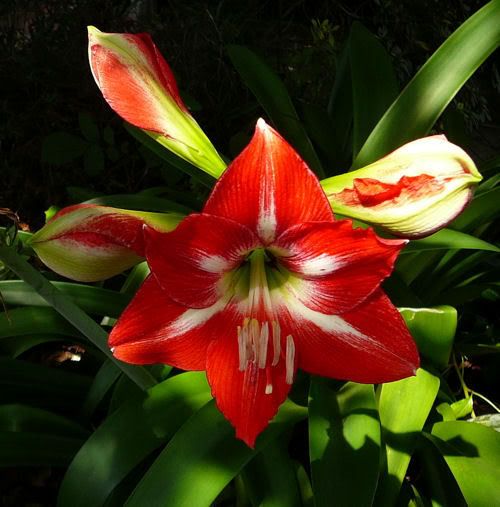 I was trying to see if I could capture this partial spider web....not very successfully, I see: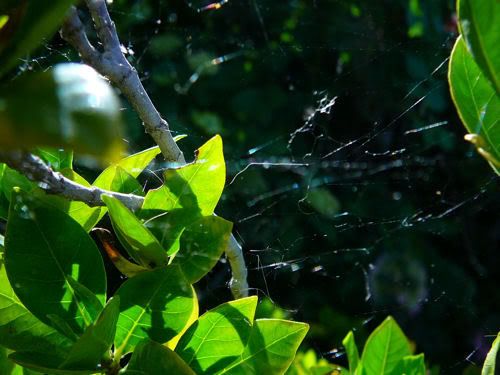 Said by Kim at 7:50 PM
(PL)|| ||

~*~*~*~*~*~*~*~*~*~
Hmmm, been awhile since I've written. Sorry about that.

My brother, Jimmy drove through town on his way down to Los Angeles on Friday afternoon....nice visit. He was here for about 2 hours. He called when he arrived in Bakersfield for the night...mom didn't know who she was talking to at first. When she got off the phone, she acted like she was talking to some stranger. She thought that there was another 'boy' with Jimmy...she thought it was one of my oldest brother's (Ted) boys...hell, they're not boys...one is 9 months older than me, and the other a few years younger than me!

Let me backtrack on why she thought this...Ted's oldest daughter was in town this week, and I had called her a couple of weeks ago to tell her about mom. She stopped by on Wednesday (I was at work), but we had lunch on Thursday. She said her heart fell to her feet when she first saw her grandma...she hadn't seen her in quite awhile, and couldn't believe how bad she looked. She said mom stayed on track pretty much while she was visiting. But then mom said on Saturday that she didn't really know who Cindy was. Oh boy....

Why she thought one of Ted's sons was here, is beyond me. But she truly thought that this boy traveled with Jimmy! She even went so far to tell Jimmy's wife on Saturday evening on the phone that Jimmy had some boy with him! She went into an elaborate story about it....no doubt Jimmy heard about it when he got back home to Washington today!

This morning she woke up a total BITCH on wheels....she has done nothing but call me names, and call dad names all day long. She is EVIL when she's like this.

DAMN SHE NEEDS HELP! But at least both brothers are now fully aware.

Sorry for the ramble....my brain is pretty much fried right now...THANK GOD IT'S MONDAY tomorrow!
Said by Kim at 7:41 PM
(PL)|| ||

~*~*~*~*~*~*~*~*~*~