Saturday, January 26, 2008
From my TZ1....the Sierras after a storm on 1/25/08: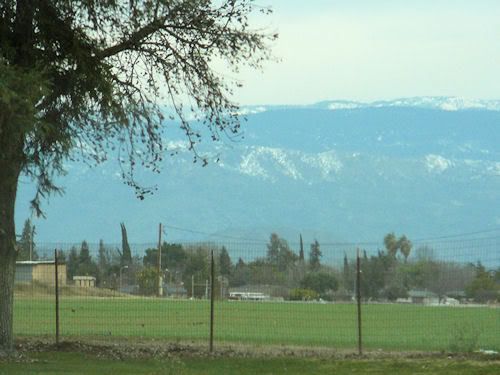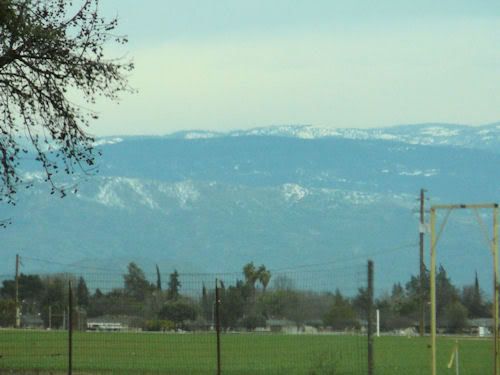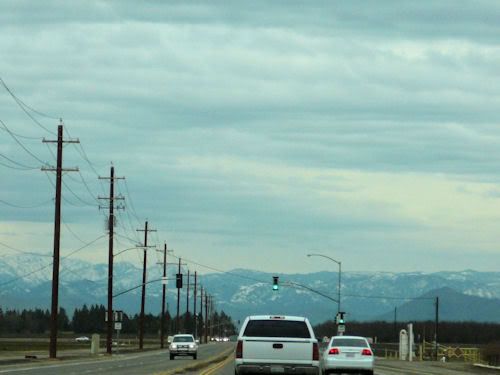 Said by Kim at 7:36 PM
(PL)|| ||

~*~*~*~*~*~*~*~*~*~
Tuesday, January 15, 2008
....Why in the hell does this house have freaking CHRISTMAS TREES on THE ROOF??? And 2 road pylons to boot! This is 5 houses south of our house....I couldn't believe this when I drove by last night...I had to walk down the street this evening to get photo evidence to make sure I wasn't delusional! Is this some sort of new fad or something? I sure hope don't leave them up there until summer...that's a fire just waiting to happen! Has anyone else seen anything like this??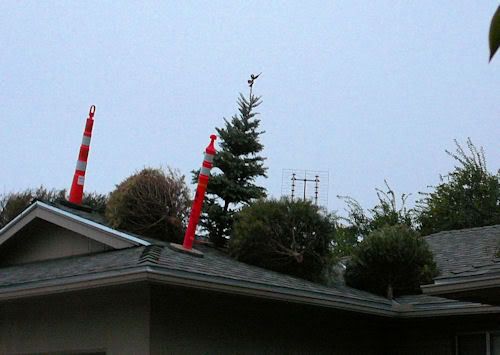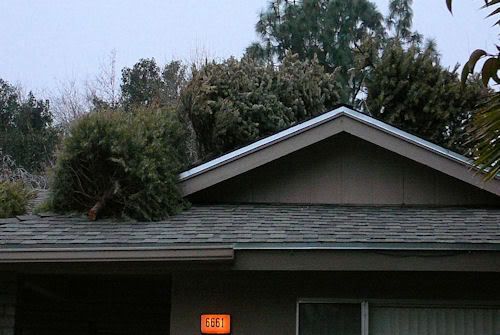 Said by Kim at 7:24 PM
(PL)|| ||

~*~*~*~*~*~*~*~*~*~
Saturday, January 12, 2008
I bought another camera today...a Nikon D40x. I have yet to try it out because Mom is being PSYCHO BITCH FROM HELL this whole week. It's like she hates my guts...she's verbally abusive, and she's hitting again. She's like a f*cking 2 year old. I can honestly say I wish God would take her out of this misery she is in. She refuses to accept medical help.

Anyway....I have a new camera. Once I can find time to actually play with the damn thing, I'll post some pics. Until then, I'm running for cover..........

***EDIT***

Found a few minutes this evening to take the camera outside for a few minutes...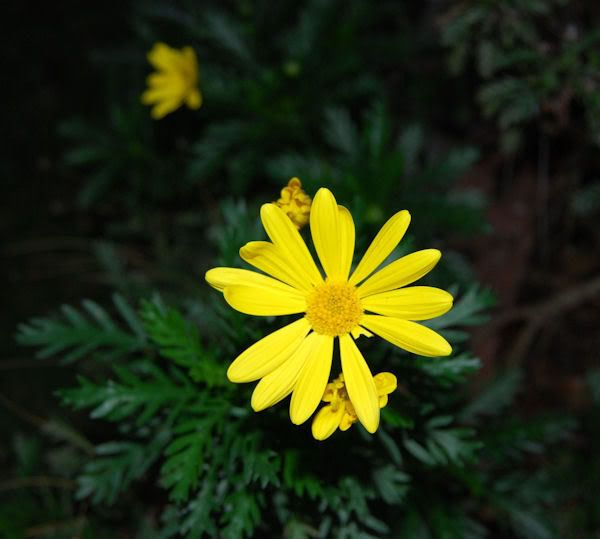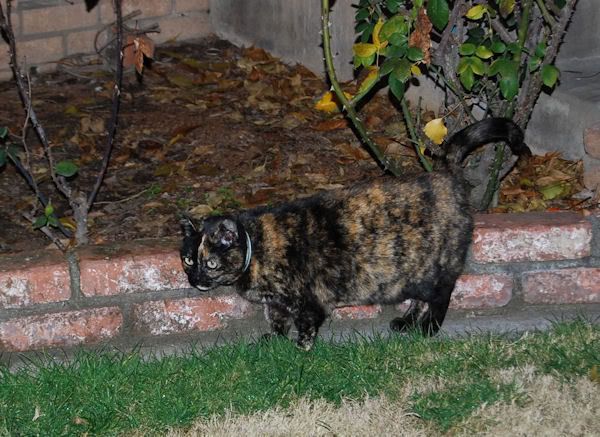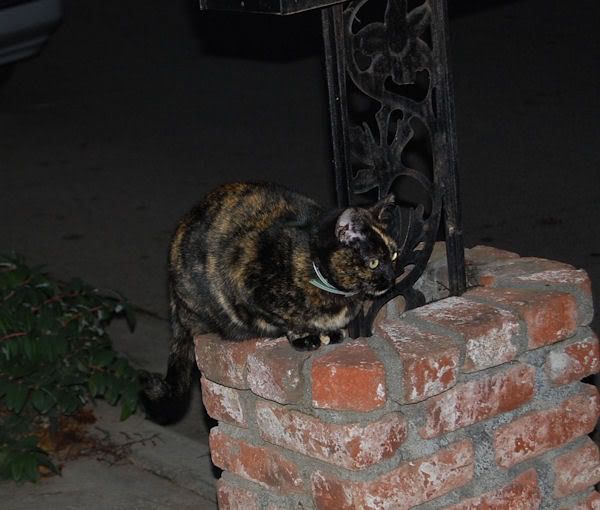 Said by Kim at 1:40 PM
(PL)|| ||

~*~*~*~*~*~*~*~*~*~
More practice shots with my FZ18 and new tripod on Starry Sky mode: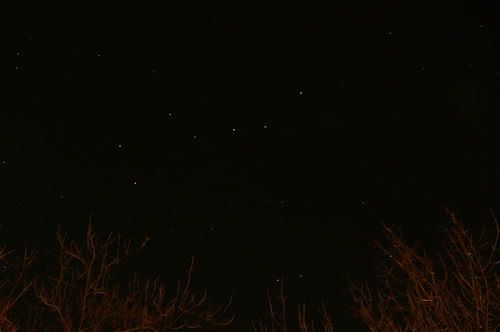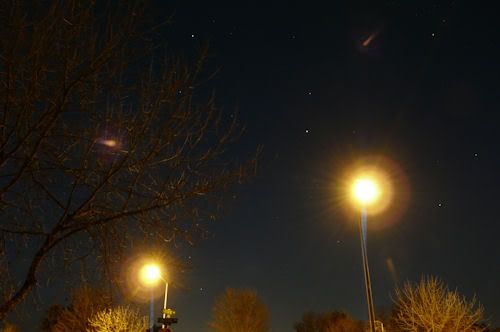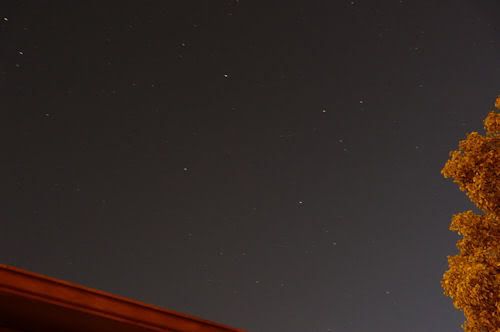 A night scene mode shot of the neighborhood: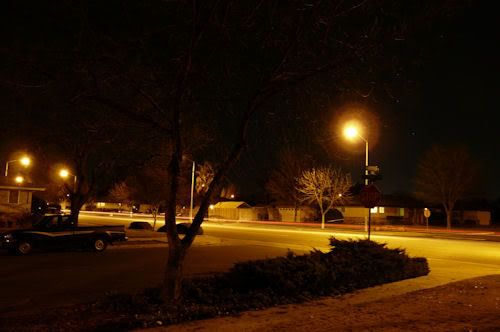 I am SERIOUSLY interested in learning as much as possible about photography. I'm planning on buying yet another camera this year....(maybe I should have stuck to my prior guilty pleasure of purses, instead of cameras!). I want to get a good D-SLR camera. If anyone has any suggestions, please let me know!
Said by Kim at 7:23 PM
(PL)|| ||

~*~*~*~*~*~*~*~*~*~
Thursday, January 03, 2008
Just a few random shots - my first attempt at shooting with Starry Sky mode, and Night Scenery mode using my new tripod; and a cute little bird in the tree on New Years Day: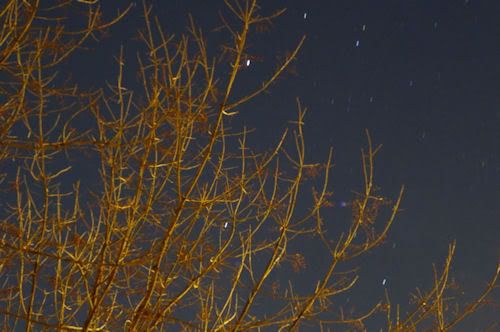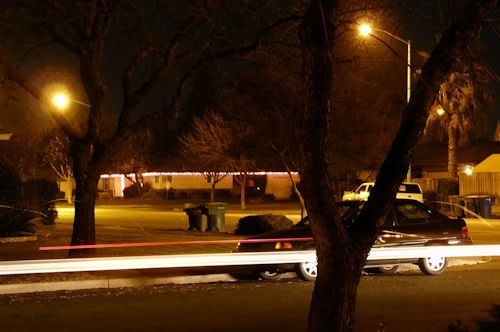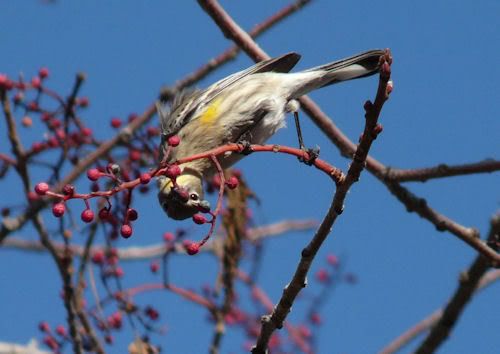 Said by Kim at 7:25 PM
(PL)|| ||

~*~*~*~*~*~*~*~*~*~