I made another trip out to Woodward Park on Friday afternoon, first having lunch with Kathy at PF Changs....it was a partly cloudy day, so some of the pics are not the greatest as far as color....but I'm slowly learning how to process photos using Paint Shop Pro X2. Eventually I'll invest in Photoshop...but for now, PSP serves my needs just fine, and I'm comfortable with the program.

Woodward Park 3/14/08

***EDIT***
I was sitting in my car eating my lunch today, and I saw these gulls in the parking lot, trying to figure out what to do with muffin papers....LOL: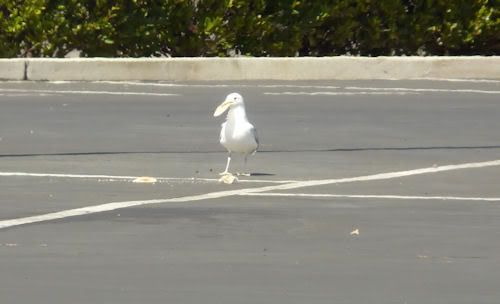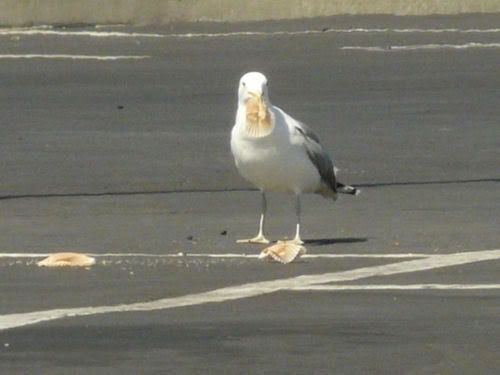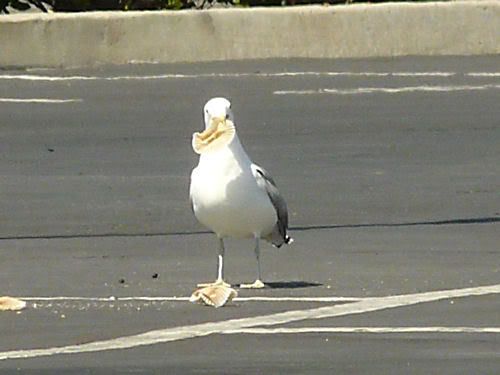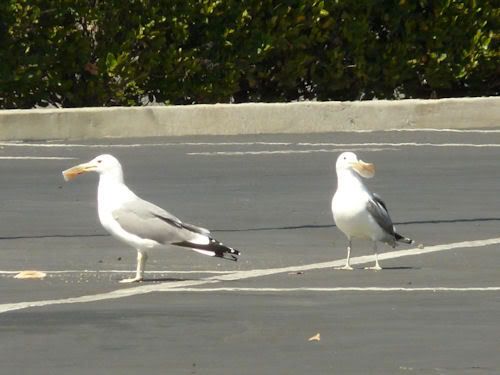 Said by Kim at 5:46 AM
(PL)|| ||

~*~*~*~*~*~*~*~*~*~
Yes friends...I'm still here! I just haven't had much to blab about lately...same shit, different day at home. And I've been practicing ALOT with the Nikon D40x. I took another trip out to the park over Presidents Day weekend last month....I took my first ever stroll through the ShinZen Japanese Garden located inside the park. Man what a beautiful place! Pics are in my Photobucket dated 2/17/08: Park/Friendship Garden pics. The first picture of the Double Moon Bridge in the album - I submitted that picture to Wunderground.com and it made Approvers Choice last month! I could have done better exposure-wise, but I'm learning! Thank you again, Rhonda for all of your helpful tips, and words of encouragement! I hope to be as good as you are one day!

I have another half day off on 3/14, so it's lunch at P.F. Chang's with Kathy, then out to the park again for more practice. These little trips to the park help bring peace back into my stressed life....so I call the park my therapy!

Let me know what you think of the pics, and stay tuned for more!
Said by Kim at 8:40 AM
(PL)|| ||

~*~*~*~*~*~*~*~*~*~