We had a severe thunderstorm at 6 pm and I caught these by accident...woohoo!!!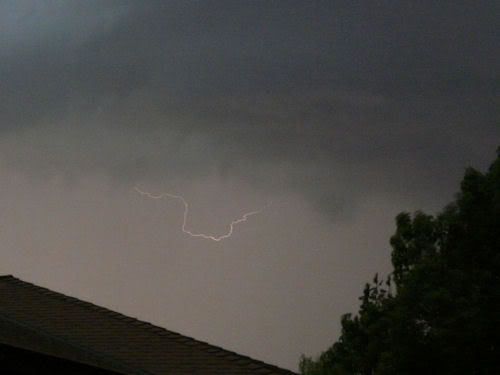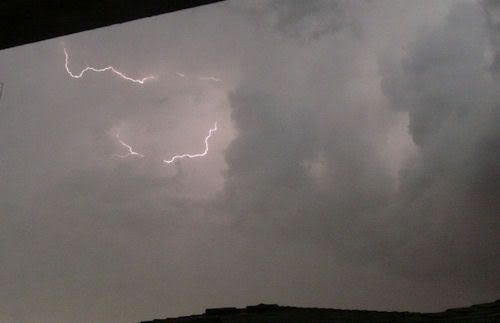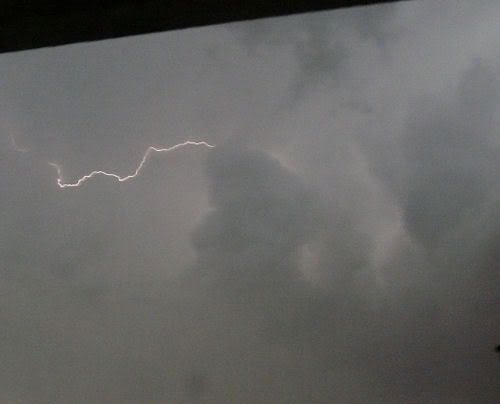 Here's a short video of some of the action:


Said by Kim at 8:13 PM
(PL)|| ||

~*~*~*~*~*~*~*~*~*~
Woohoo!!! I finally have my Panasonic Lumix FZ18 in my hot hands! So far, I absolutely LOVE this camera! Some shots from the past couple of days: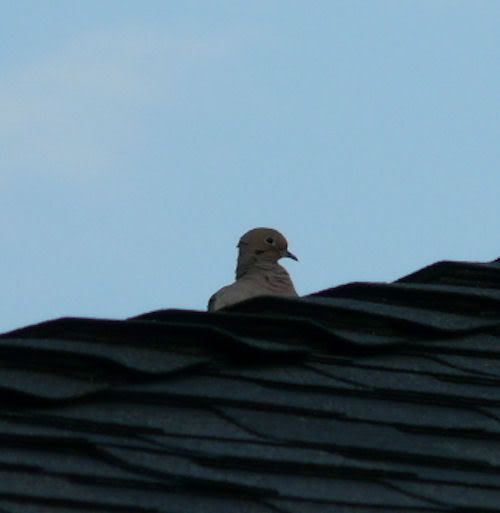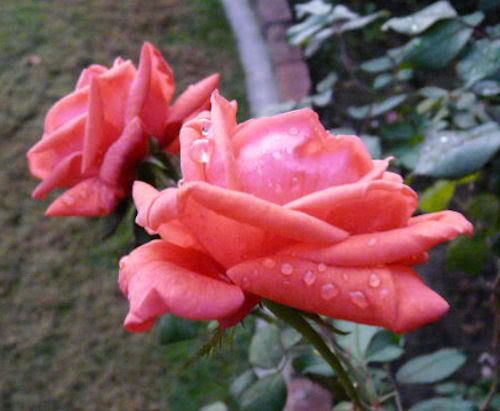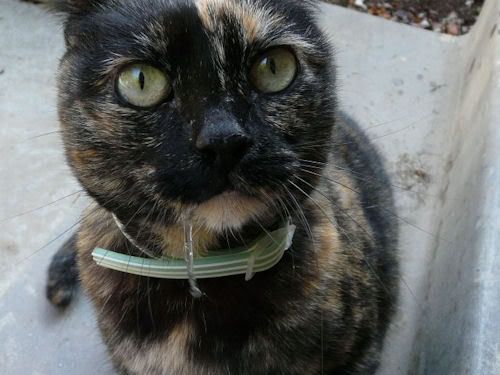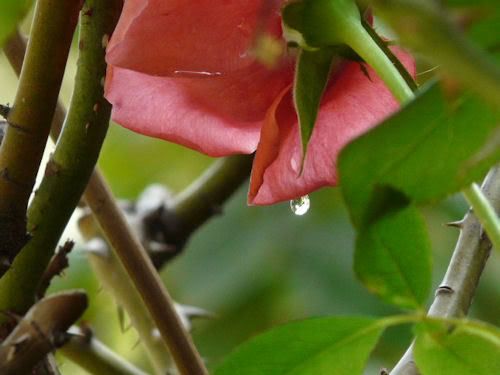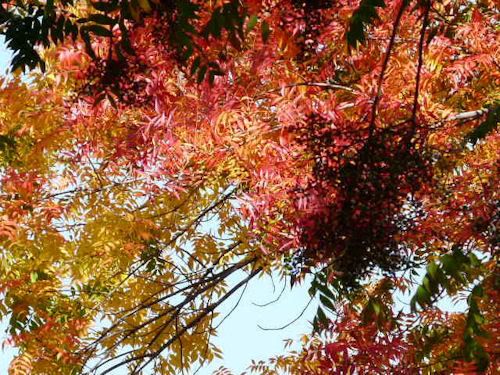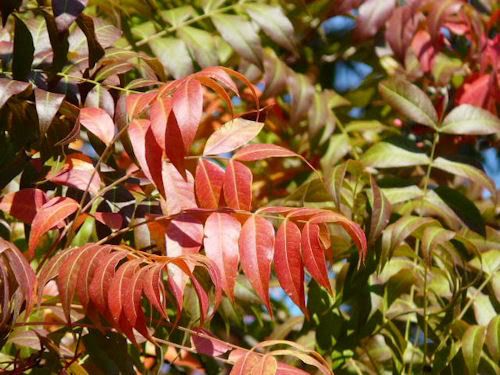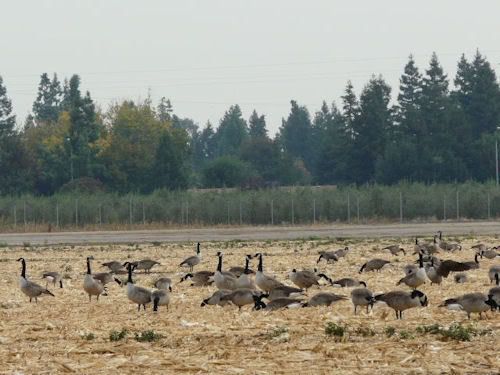 Said by Kim at 1:42 PM
(PL)|| ||

~*~*~*~*~*~*~*~*~*~
The fall colors are FINALLY arriving here: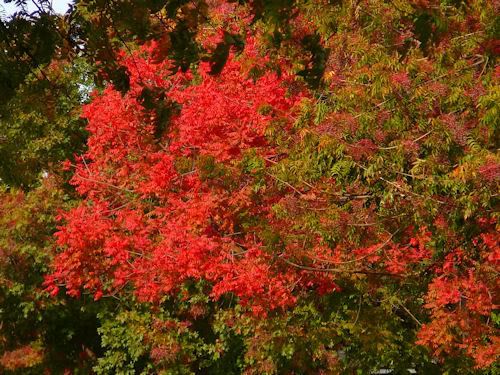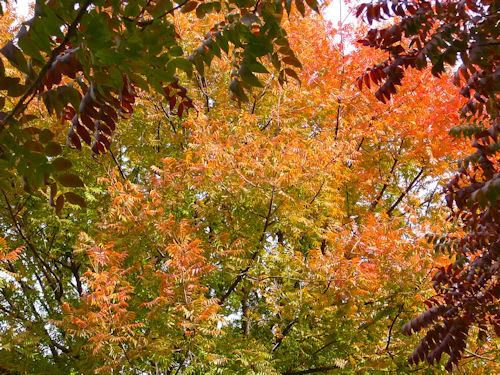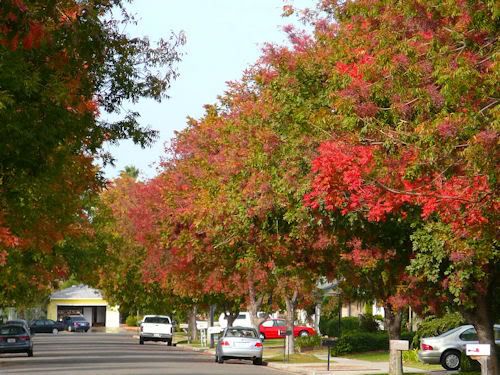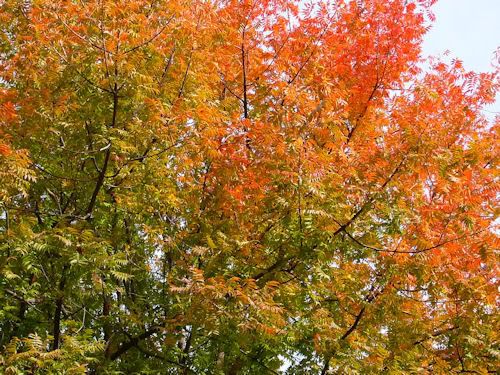 A nice sun halo:




Pretty rose: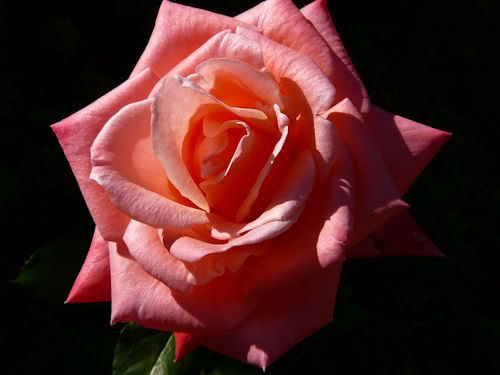 The neighbor's cat...she follows me around the yard when I'm outside: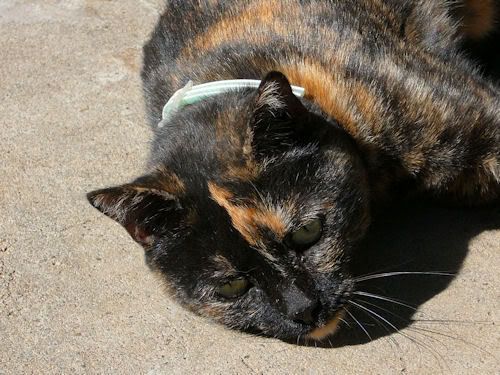 Experimenting with capturing water drops from the sprinkler: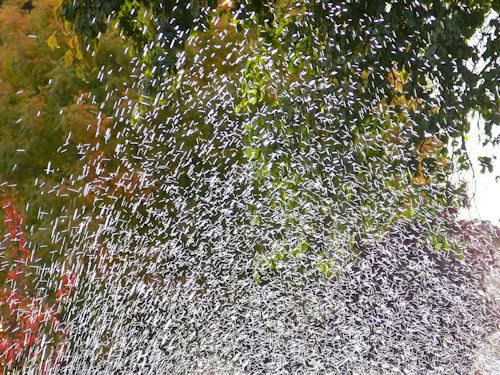 Said by Kim at 4:59 AM
(PL)|| ||

~*~*~*~*~*~*~*~*~*~
I bought a new computer last weekend: a HP Pavilion Elite M9040N. I know alot of people have hatred for HP...but for the most part, I have had excellent use from HP. HOWEVER, I had nothing but problems with the computer I brought home last Saturday. Ranging from not booting up, to not recognizing the wireless mouse, and keyboard that came with it. Finally my old keyboard wasn't recognized, so I took that compooper back and got a replacement. I didn't even bother with the wireless mouse/keyboard this time. I'm running just fine this morning, and I'm amazed at how fast Paint Shop Pro X2 load up on this thing! It wouldn't open half the time on the old computer, so yes....I'm a happy camper!

Just a few pictures from yesterday:

I thought this was a cool shot - birds sitting on the neighbors' roof, with a cloud above: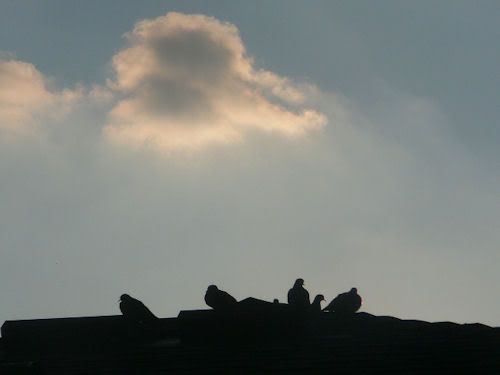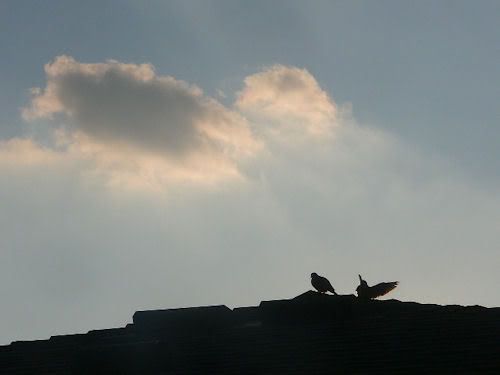 I wanted to get a series of shots of this blackbird taking off from the tree, but the damn thing went too fast!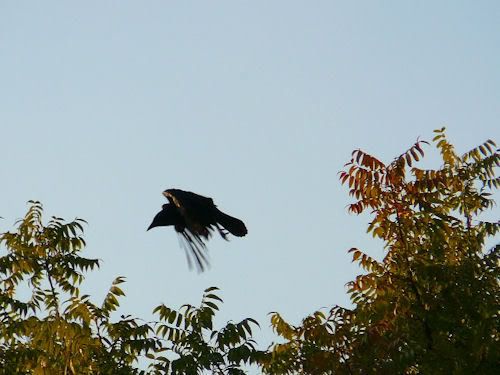 This guy was grabbing some of the last light of the day way up in the neighbors' pine tree: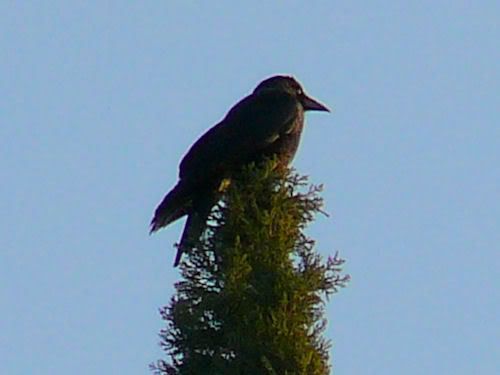 PRETTY!!!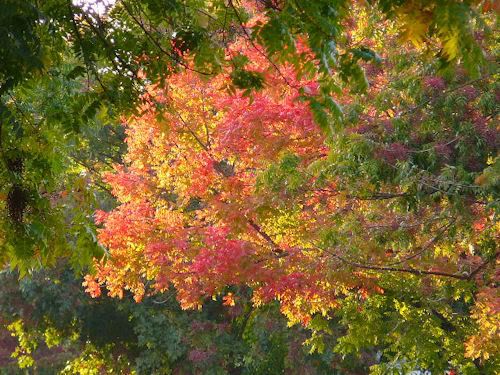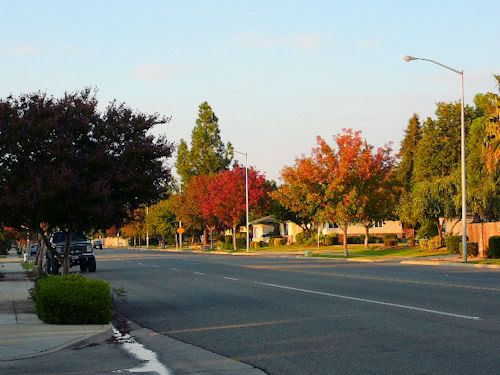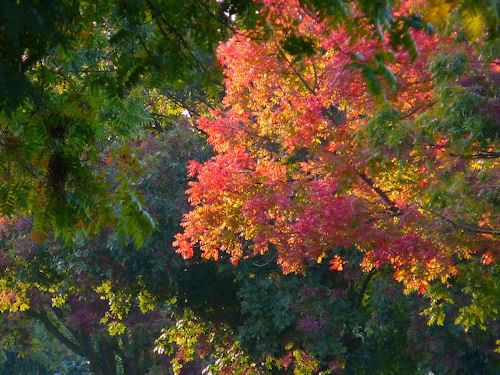 Said by Kim at 5:05 AM
(PL)|| ||

~*~*~*~*~*~*~*~*~*~
Thursday, October 11, 2007
One year ago tonight, Kathy and I were at the Save Mart Center watching this guy with 'that band' that features that little egotistical bastard on guitar (Jeff, you are SO MUCH BETTER OFF without that little shrimp and his co-hort Friga):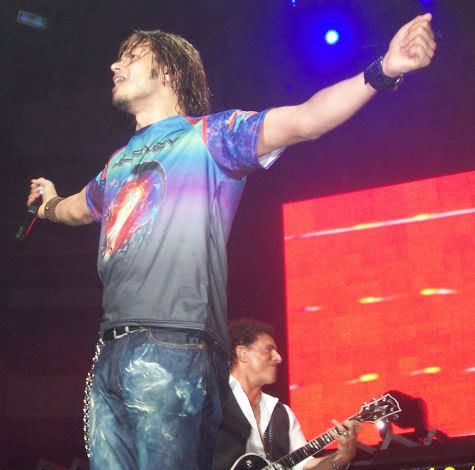 Then we saw our favorite guys next - damn what a night that was!! It would be AWESOME to see a JSS/Lep double bill next year!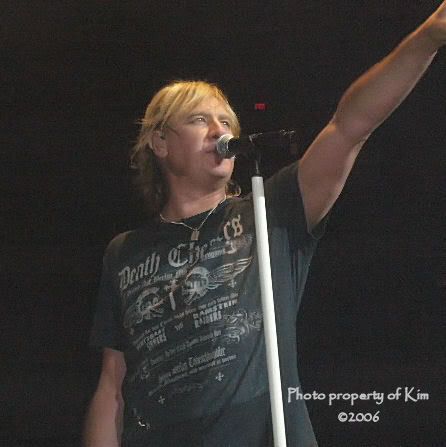 Said by Kim at 7:27 AM
(PL)|| ||

~*~*~*~*~*~*~*~*~*~